It is the tendency of the human body to answer nature's call as soon as it strikes. It might strike anyone, anytime and anywhere.
Clearly, it couldn't care less about whether you are on Earth or the Moon. Everyone knows who was the first person to set foot on the moon. Yes! Neil Armstrong was the first person to step on the Moon on 20 July 1969.
But, none of us knows about the first person who peed on the moon.
Buzz Aldrin, lunar module pilot of Apollo 11 was the second person to ever set foot on Moon, Neil Armstrong became the first person by stepping 15 minutes earlier than Buzz Aldrin, due to the first failed attempt of Buzz Aldrin to reboard the Eagle lander.
There were lots of firsts during the very first lunar landing Apollo 11 mission, an amusing record is held by Buzz Aldrin: The first person to urinate on the Moon.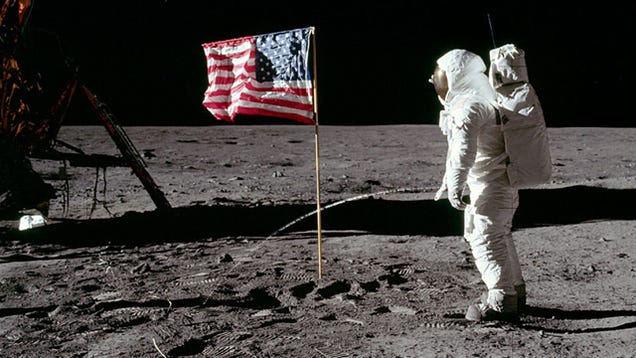 Yes! You read that correctly.
Of course, he didn't actually urinate on the moon. 42 years ago, astronauts didn't have good absorbent garments for space expedition as they have now, so they had to excrete in bags.
By the time he reached the moon, Aldrin's urine bag was full, so before climbing the Eagle ladder of Apollo 11 he carried his urine bag and emptied it, soon landing on the lunar surface in front of millions of TV viewers.
In his autobiography "No Dream Is Too High " he says "Neil took one small step for man and one giant leap for mankind; I took one small step for man and one giant leak for mankind!"
Apart from being the record holder of the 1st man to pee on the Lunar surface he also holds the Guinness world record for taking a selfie photo in open space.
Read Also: Pulsars: The Most Accurate Clocks In Space