Facts
6 Airports with Awesome Features Around the World
On average, eight million people all over the world fly commercially. Most of us concern ourselves with reaching on time and getting through all the various sections before our flight takes off so we can reach our destination safely. But, to quote a famous saying, what if the journey was the destination?
Many airports are designed so that travelers can have a wonderful time before their flight takes off. Whether you're waiting a couple of hours between two connecting flights, or just have a bit of time to kill, these airports prove to be quite exciting places.
6 Airports with Awesome Features Around the World
1. Singapore Changi Airport
Changi Airport Singapore is consistently ranked as one of the best in the world. Whether you're arriving, departing, or stopping by on a layover, there is something to do for everyone. It prides itself on including natural elements like botanical gardens, ponds, and even an indoor waterfall. These areas of the airport revitalize and refresh tired travelers.
There is also a food court with "street vendors" who sell local dishes at reasonable prices. There are various shops and entertainment outlets as well as play areas for children.
Changi Airport, despite being one of the busiest airports in the world, also prides itself on its efficiency. If you're focused enough to not get distracted by all its fascinating elements, you can get from the entrance to your gate in less than 20 minutes.
2. Kuala Lumpur International Airport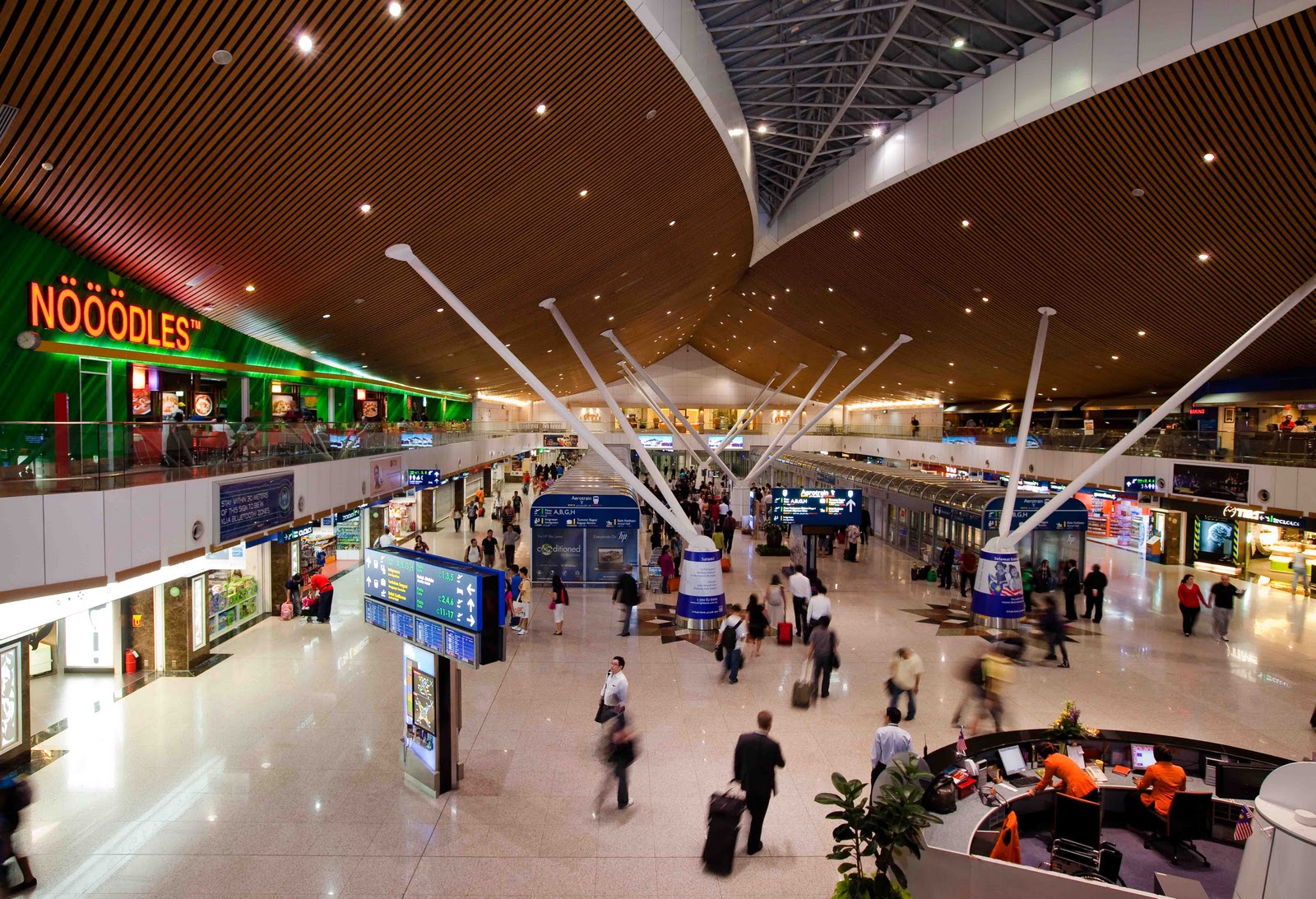 One of the worst things about airports is waiting long intervals for a connecting flight. The Kuala Lumpur International Airport has you covered- you can visit the airport's Capsule Transit Hotel. It offers capsule-style beds for up to 12 hours at a time, making it an easy task to catch a few winks after exhausting hours of travel. They also provide lockers for your luggage, showers, and free Wi-Fi. In short, the Capsule Transit Hotel is definitely worth visiting if you need a bit of a break to get refreshed.
Once you're energized after taking a nap, check out Gateway@KLIA2, the shopping mall attached to the airport. It offers a selection of jewelry, eatables, clothing, toys, electronics, and much more. You can also enjoy traditional Malaysian dishes at the food court.
3. Indira Gandhi International Airport, Delhi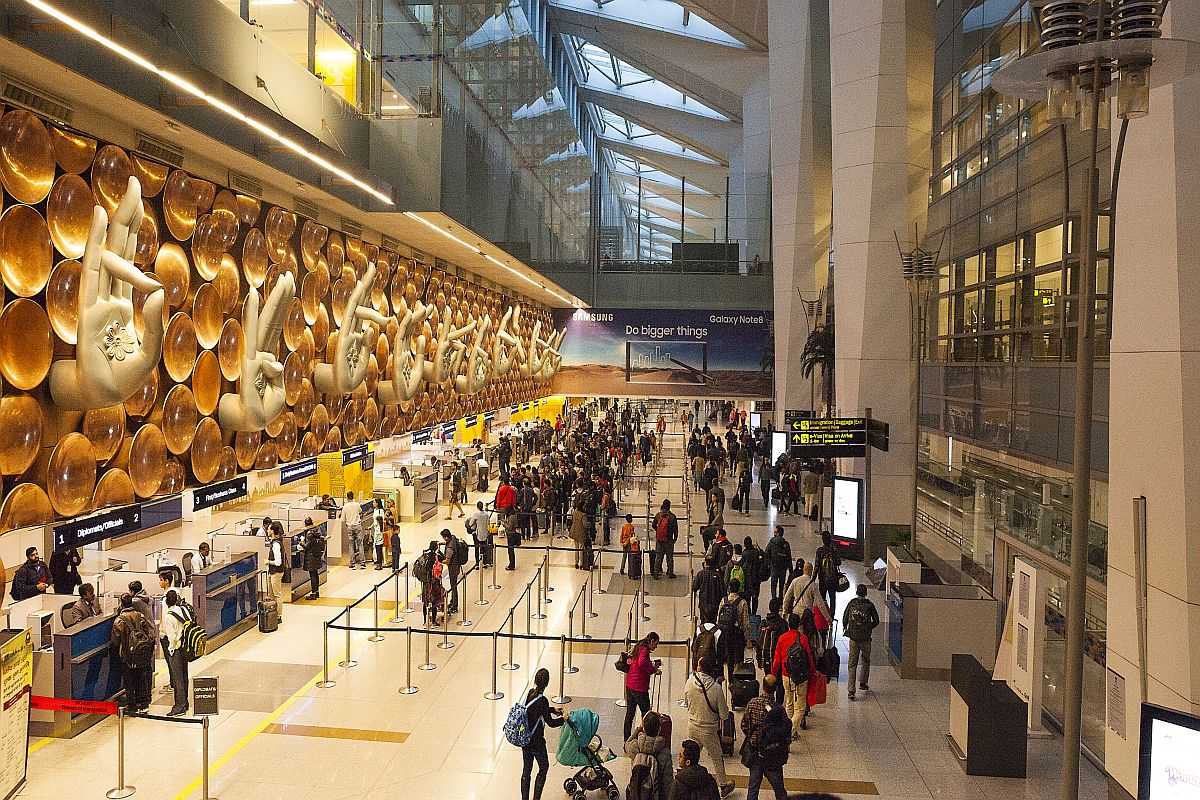 Indira Gandhi International Airport in Delhi is one of the most beautifully designed airports in the world. It has many installation pieces, making it a fascinating place to be in if you have a taste for art and sculpture.
The IGIA has many brand-name stores that cater to all the shopaholics who pass through. High-end brands like Armani, Fabindia, Marks & Spencer, Gini & Jony, Satya Paul, Shopper's Stop, UCB, Tommy Hilfiger, Zodiac, COVO, Da Milano, Ethos, Hugo Boss, Metro, Tumi, and W. Delhi Duty-Free are located at T3 International, Arrival and Departure. These shops and many more present a wide variety of books, travel accessories, clothing, snacks, and much more. If you are a gadget freak, Croma Zip, Gadget Point and Samsung stores can be your favorite spot.
The Delhi Airport also lets travelers enjoy a wide range of services, like restaurants, bars, and even spas. They have two spas- Heaven on Earth Spa located at Terminal 1D, and O2 Spa located at T3 Domestic – Departure. You have the choice of eating some of the best food available in restaurants like Delhi Heights and Punjab Grill.
4. Munich Airport
According to Skytrax, the Munich Airport is considered to be the fourth-best airport in the world, Europe's best airport for the last ten years, and it also has a five-star rating. So what does it offer to have earned these accolades?
The Munich Airport has an on-site brewery where patrons can go and get a drink while waiting for their flight. The interior decoration is superb and truly makes for a relaxing atmosphere. If you prefer to stay sober, head on over to the mini-golf course and enjoy a round or two as you wait. The airport also has a museum of sorts that displays historic aviation models and an interacting experience as well.
5. London Heathrow Airport
Heathrow Airport tops the list of shopping and dining experiences. Although there aren't unlimited options for food like in other international airports, the selection of restaurants is impressive. This includes European cafes, British pubs, and sophisticated full-service dine-in restaurants.
Like many other airports, each of the terminals in Heathrow airport boasts a good number of shopping centers. For those with a more refined taste in art and culture, Terminal 5 showcases an art gallery with displays of paintings and sculptures.
6. Dubai International Airport
Dubai International Airport is very tech-savvy, catering to those travelers who love fast internet and quick check-ins. Its "Wow-fi" has won awards for being the fastest Wi-Fi in the world with speeds up to 39.50 Mbps. Its "Smart Gates" also allow passengers to skip the agonizingly long queues and simply walk right through.
The airport has a partnership with ICFlix, so people can stream TV shows and movies for free. If that doesn't attract you, you can spend some time at the Zen Garden or get a massage to connect with your inner self.
As for food, there are some great offerings. You can eat at Wolfgang Puck's The Kitchen, one of the only two Pret a Mangers in the nation, some local restaurants, or a Heineken lounge.