Here's everything that you need to know about nail art and it's origin.
The nail industry has been bullish since the invention of the first nail polish. With colours and styles so fascinating, it was only a matter of time until one's talons became as important as the fancy bag, shoes, and make-up.
Nail art is directly related to the concept of women on this planet. Each new design on the latest in-trend shade on the nails add a lot more to your complete look. Besides, there is not just the art or design that might be appealing for some. There is a growing trend of wearing piercing on the nails too. Then, there is the simple and elegant French manicure that exudes Elegance or the Gothic black nail paint that exudes rebellion and aggression.
Men and Nail Art:
Interestingly, nail art is not just limited to women, men too have been using social media platform such as Instagram and Pinterest to stay abreast with the latest trend that they can try at home. It's really very easy to have a professional work your nails, but DIY hacks are an easy winner for the world at large. This change hs happened in the early 2000s when men had begun understanding that investing in themselves and their appearance was as imperative as how women carried themselves.
The trends of the nail art that stood out on and off the Runway in 2018 include a wide spectrum of designs. There's a huge variety of nail arts like nails painted in solid colours like white or red, the tips have been painted with a Feathery Touch along with contrasting shade like beyond black or royal blue to acrylic nail paint with gel coat to Nail jewellery. We have also noticed trends like black nail paint with a diamond, like grey pattern in a centre to striking red nail paint with glitter tips done in a stylish and asymmetrical way.
Manicure and Mythology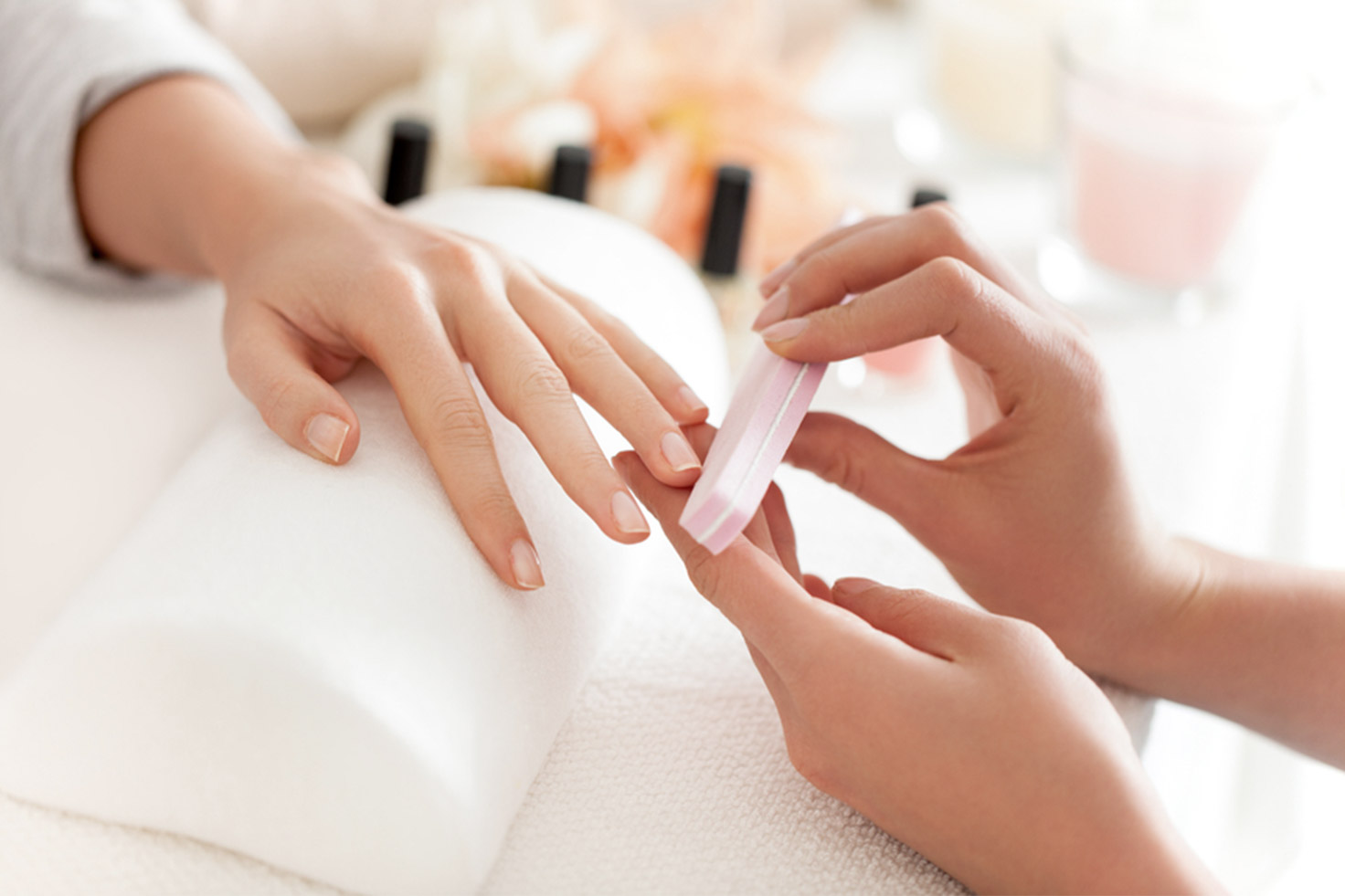 According to the Greek mythology, Eros is identified as the first ever manicurist. He used to cut the Aphrodite's fingernails while she was asleep and scattered them all over Earth's beaches. The snail clippings were then collected and turned into the semi precious stone, Onyx (which means fingernail in Greek).
How Ancient women used to do their Nail Art!
Some historical evidence suggests that manicures first took place in Southern babylonia, almost 4000 years ago.
Some manicure instruments have been found in excavated sites of Egypt. The Roman people used a mixture of sheep fat and blood to paint their nails.
The Turkish women, however, emerged the pink tint for their nails from boiled rose petals. Henna too has been used to paint fingernails and toenails along with the hands and feet. There are additional theories related to long nails.
During the Chinese reign of the Ming Dynasty ( Circa 14th century AD) exceptionally long fingernails, were the identity of the men and women, that too sometimes coated with gold and Jewel-decorated nail guards, servants would feed, dress and perform other personal chores for them so their nails remained intact. The Chinese people also used nail paint made from egg whites, beeswax, vegetable dyes and Arabic gum.
Now you know how ancient the art of decorating your nails is so, when are you getting your next nail art appointment?
Read Also: Is Nail Biting Really A Bad Habit? Find Out Here?