The festival season is on and if you have indulged and now feel bloated, it is a good time to opt for Detox drinks. Simply put, these are drinks that can help you reduce toxins and feel healthier. Here are 5 that you need to include in your diet plan, right away!
1. Charcoal Black Lemonade:
Charcoal Black Lemonade is a blender of activated charcoal powder, lemon, and honey. Activated Charcoal has excellent detoxification properties as it literally binds to toxins in the body and pulls them out through the body's process of elimination. Lemons are very rich in vitamin C and antioxidants, which help the process of detoxification. In addition, lemon juice boosts the immune system and can improve overall health.
Here are some other benefits of consuming this exclusive drink:-
It helps to whiten and brighten your teeth.
It helps to treat colon related diseases.
It helps relieve gastrointestinal complications.
It also helps to reduce cholesterol levels.
2. Cucumber and Mint Cooler:
This mixture can flush out toxins from the body and aids digestion. Cucumber also contains antioxidants that fight free radicals and hydrate the body.
Apart from this cucumber has such amazing properties which can help you with the following:-
Lavishes you with the required vitamins.
Cucumber and Mint supply you with skin-friendly minerals.
Revives the eyesight.
Helps you reduce your weight.
Rehydrates your body.
Prevents a headache.
Fights cancer-causing agents.
3. Matcha Tea:
Matcha tea is High in antioxidants, can boost your energy levels, burn calories and detoxify the human body.
Apart from detoxifying your body Matcha tea has other benefits too-
It's a great natural energy booster.
It helps improve your levels of concentration by boosting your memory.
Matcha tea is a rich source of potassium, calcium, iron and vitamin c.
It has Anti-ageing properties.
This tea helps in reducing heart diseases.
4. Fenugreek Seeds soaked in water: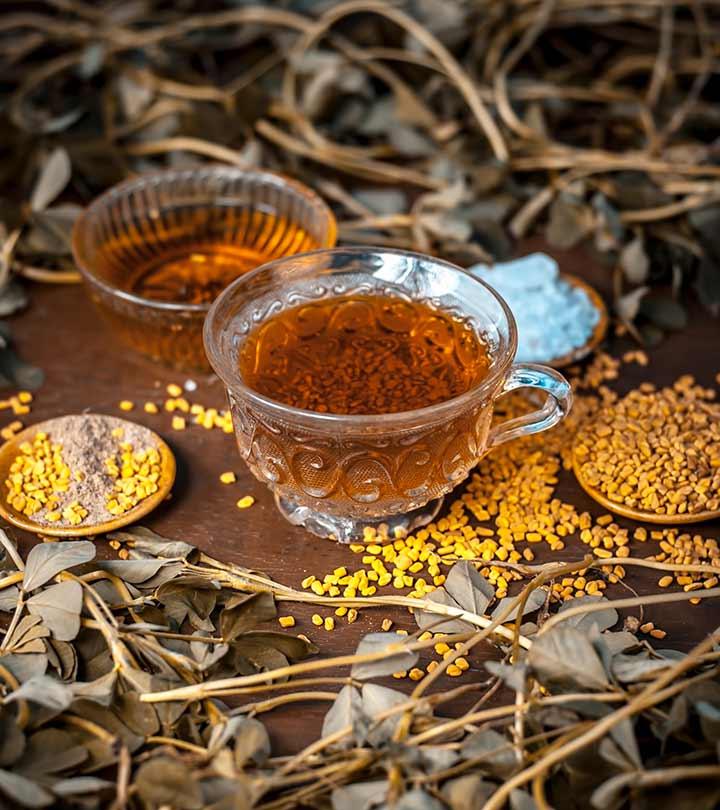 Fenugreek seeds increase the metabolic rate of your body. You can soak the seeds overnight and chew on the seeds in the morning.
Fenugreek seeds not only posses the detoxifying properties but are useful for the following:-
It helps you with the bowel movement and relieves constipation.
It's very good for hair growth.
Fenugreek seeds also help to boost oral health.
It helps to control your blood sugar levels.
Strengthens your muscle tissues.
The oil extracted from these seeds can be used for Cooking as well.
5. Lemon and Ginger:
Ginger can help prevent stomach problems and boosts digestion. They are also rich sources of vitamin C and antioxidants which fight the production of free radicals in the body.
Here are some other benefits of consuming Lemon and Ginger juice-
This juice has anti-inflammatory properties.
Lemon and Ginger juice also helps to relieve menstrual discomfort.
This juice is really good for your skin.
These are the ingredients help you to boost your immunity.
Helps in reducing weight.
Fights with the allergens causing cough, cold and flu.
6. Cranberry Juice:
Cranberry juice acts as a natural diuretic and can flush out excess water. It also contains an antioxidant which combats infections, disease and manages cholesterol levels.
Other benefits of cranberry juice are as follows:-
It prevents tooth ache.
It fights with the urinary tract infections.
This juice helps to improve the respiratory system.
Drinking this juice can keep you away from kidney stones.
This juice is rich in organic acids like salicylic acid which help you to reduce weight.
Read Also: Some great drinks to keep your stress at bay!