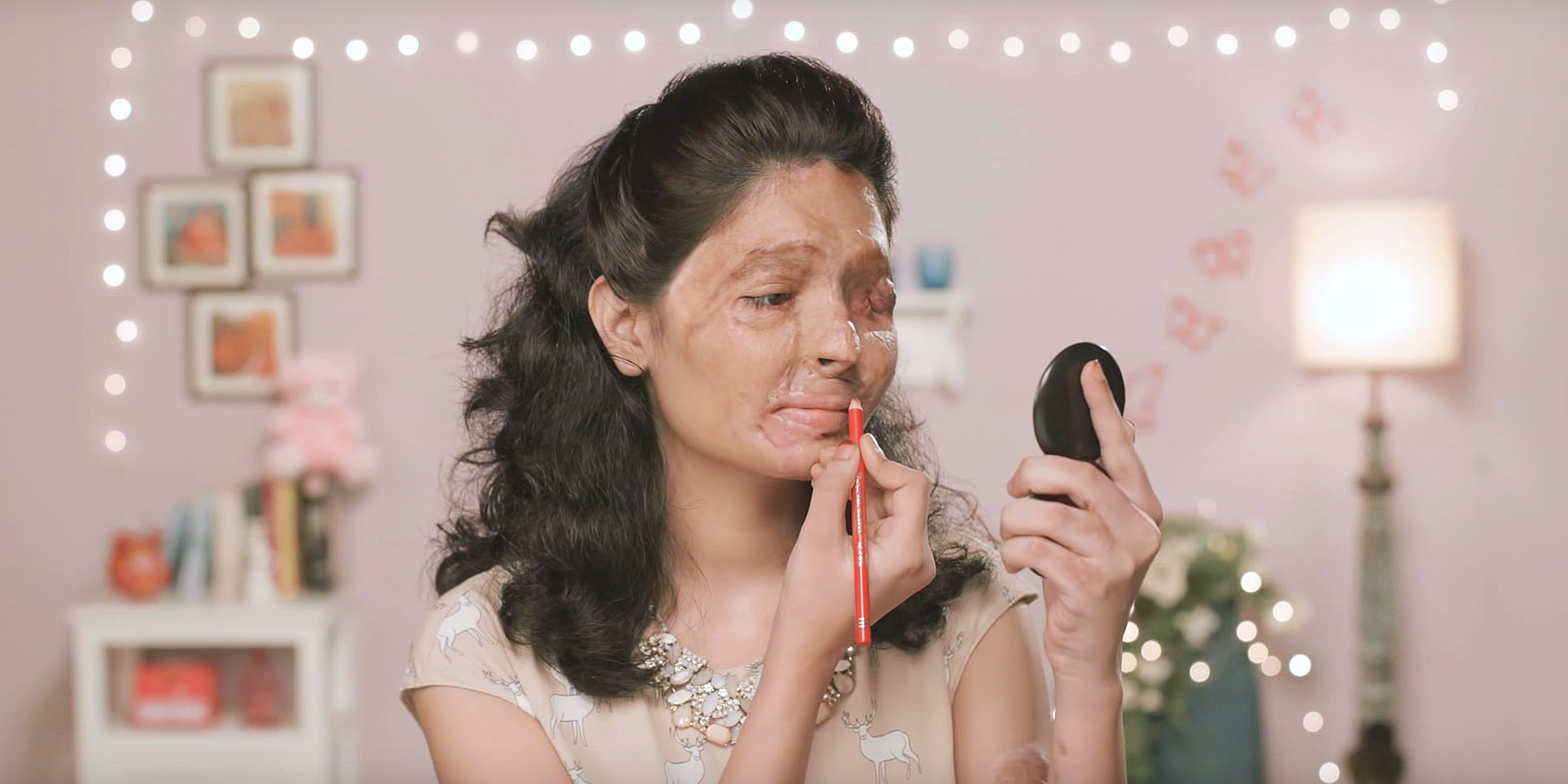 Acid attacks have a huge impact on people's lives, both physically and mentally. Statistics show that acid attacks have become extremely common these days.
An estimated 60% of the attacks go unreported as victims fear reprisal.
Resources are usually only available in urban areas, leading to under-reporting in rural areas.
Acid attacks occur all over the world but this type of violence is most common in South Asia.
What is an Acid Attack?
Attackers throw corrosive liquids at their victims, usually at their faces, burning them, and damaging skin tissue, often exposing and sometimes dissolving the bones.
The most common types of Acid used are:-
Sulphuric acid
Nitric acid
Hydrochloric acid
Aqueous solutions of strongly alkaline materials, such as caustic soda are used as well.
A New Invention?
One of the doctors in Bradford has taken one step ahead to deal with this situation. She has been putting in great efforts and has been trying to create makeup which will not only protect women from these devastating acid attacks but also make them look more beautiful.
After a lot of efforts, experiments and investments, finally the doctor has developed "acid proof" make-up.
Her formula can be added to anything from Nail Polishes to Foundation Creams. It is indeed sad that acid attacks are that prevalent in the society that she felt the need to make this development. But, all in all, this has been an incredible development.
She has spent the last 10 years of her life in developing the substance, which is called "Acarrier".
After carrying out the basic tests, she has found out that it is waterproof, resistant to heat, and prevents acidic materials from penetrating into the skin.
Basic tests have shown that Acarrier works.
It provides protection from caustic materials and is waterproof and fire resistant.
It has a very high melting point.
Why did she create this product?

prideofbritain.com
Dr Almas Ahmed told the agency that she was deeply affected after seeing the horrendous ordeal that presenter and strictly come dancing star, Katie Piper went through after her ex-boyfriend made a successful attempt of attacking her with acid in March 2008.
The doctor said, "I started developing this product when I was in medical school but I kind of forgot about the issue. But during this summer, when I heard about a lot of acid attacks in the news, it pushed me to refurbish the idea and finish it off. That's why I have finally come up with a solution now. And this is because it has become an issue for me living in this country.
Well, let's hope that Dr Ahmed soon finishes her job and successfully launches acid-proof makeup. It might become one of the greatest inventions of all time. Don't you think?
Read Also: 5 ways to clean your makeup brushes